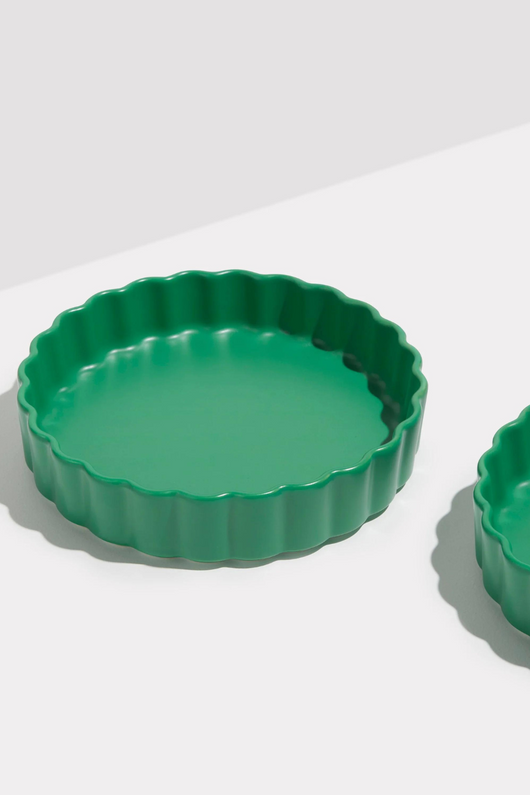 Wave Ceramic Bowl - Set of Two
FAZEEK
Regular price $79.00 Sale
Wave Ceramic Bowl - Set of Two
FAZEEK's Ceramic Bowls bring functionality and highly sculptural design to your dinner table. These bowls are perfect for serving your favourite meals, from breakfast through to dinner and dessert. They're also ideal for sharing sweet and savoury snacks amongst friends.
Comes in set of 2. 
Each FAZEEK piece is unique and made from the highest quality porcelain. They are stackable for easy storage.
Product size: 18cm wide x 4cm high.