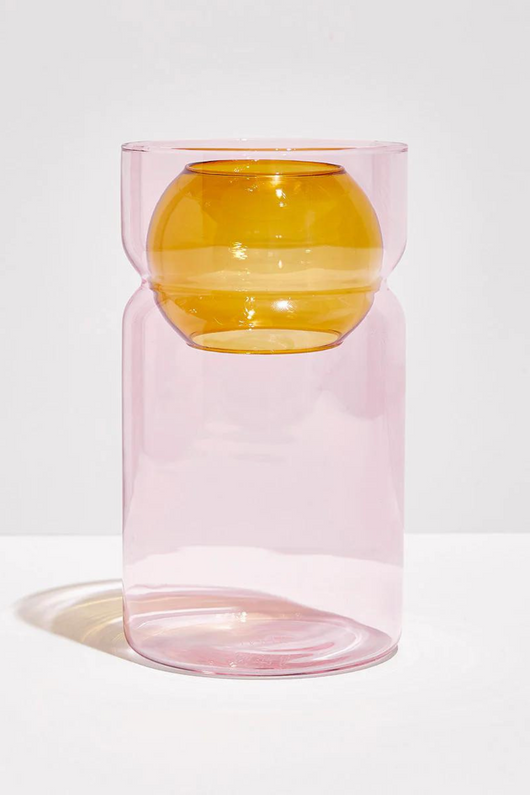 Balance Vase
FAZEEK
Regular price $125.00 Sale
Balance Vase
FAZEEK's hand-crafted BALANCE VASE - PINK + AMBER pays homage to Fazeek's favourite architects from home and abroad.
These modernist-inspired vessels compliment your pick of sweet, herbaceous, spiced scented flowers or succulents.
These playful cylindrical vases feature an internal sphere with two hand-cut holes ready to be filled with freshly picked flowers and foliage or to grace any space as a decorative sculptural piece.